On Lovely begining of June in the light of Madame Margret Changsan , a wife of consul general of India, we could held Lunch & "Rose lesson" appreciating traditional Indian Cousine and Special meal of Kobe " at her Residence , surrounded by the marvelous atmosphere with JAKARANDA rose arrangement which is typical beautiful purple flowers of South Africa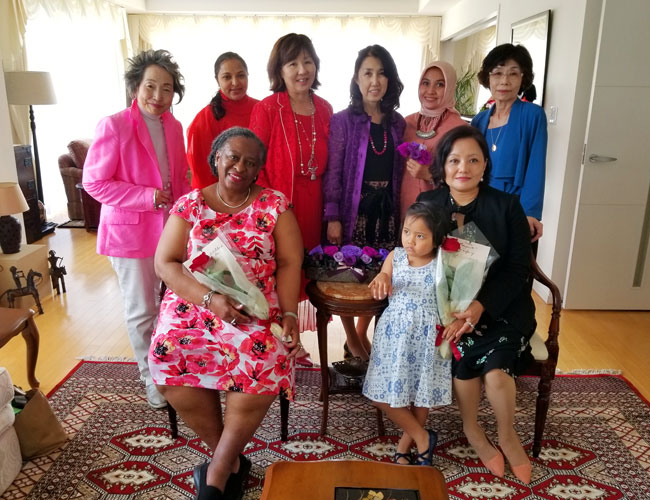 happy birthday JUNE sisters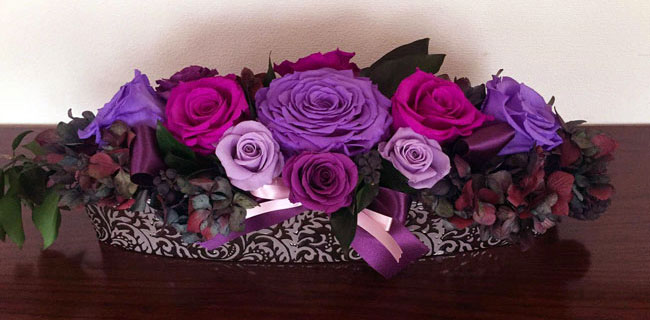 JAKARANDA Rose arrangemnet
JAKARANDA in south of Africa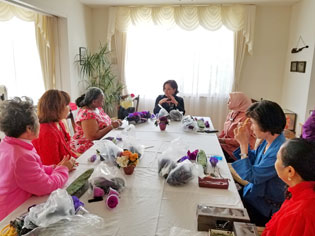 Speech of JAKARANDA flower
"On Lovely beginning of June in the light of Madame. Margaret Changsan , a wife of consul general of India, we could held Lunch & "Rose lesson" appreciating traditional Indian Cousine and Special meal of Kobe " at her Residence , surrounded by the marvelous atmosphere with JAKARANDA Rose arrangemnet which is typical beautiful purple flowers of South Africa

As our guests, a The Unitized States of America, Madame K.aren Kelly and The wife of Consul general of The Indonesia Madame M. Nurhidayat
Madame Karen vouchsafed to us her marvelous story of elegant flower with dignity, JAKARANDA, Mr.changsan who was also posted in south of Africa before, they really love that flowers. And they express ed "How fabulous JALARANDA purple flower blooming there " as their story inspiried us, and we made that rose arrangements.

Coinicidentally Margaret's birthday and then, next day Karen's' Birthday!
We celebrated their birthdays for them, "purple June-sisters like "United States Indo-Pacific "with their Birthday cake toghter ! we had such a rosy and lovely afternoon time with them !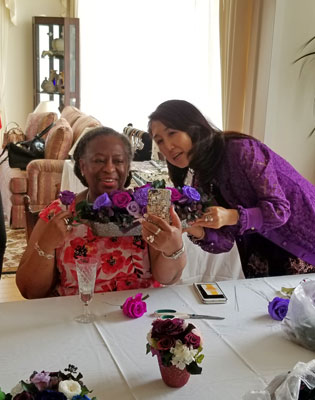 Rose arrangemnet Lesson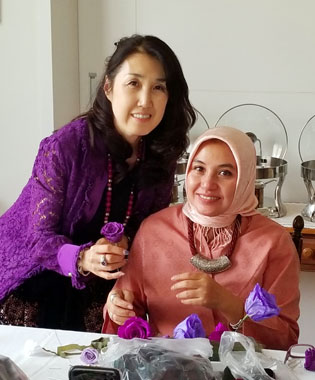 with Purple roses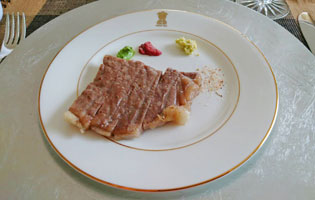 Special kobe meal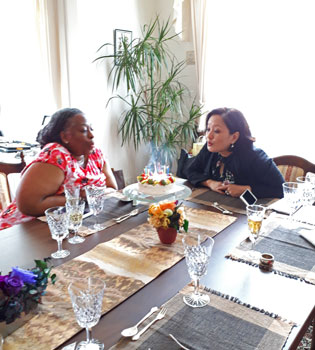 Birthday Cake for June sisters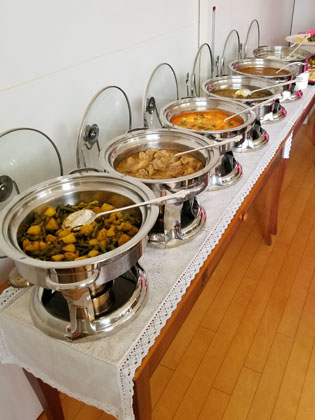 Excellent her Indian Lunch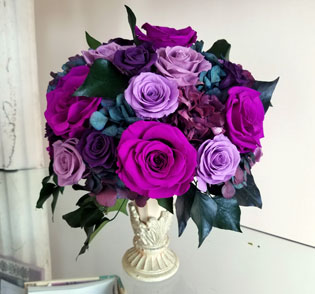 JAKARANADA Rose Arrangement