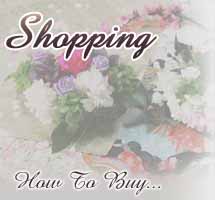 特商法表記はコチラ

Shamayim Rose Gallery Mention about thecommercial code~
Shamayim Rose Gallery
in Japan
Dealing Method:
Please fill in those blanks and order by mail.
Please contact us if you

have any questions about our floral service or suggestions for this web site.
We welcome your comments and questions. To Contact page.
La vie en Rose SHAMAYIM ROSE GALLERY,
Shopping.
Thoughtful roses and rose essences and gifts for that special someone.

ヴェレット・シャマイムインターネットショッピングサイトへようこそ!
オーダーメイドも承っております。 詳しくはお問合せ下さい。
For people who are reading the interview in The Houston Chronicle

We will be offering a selection of 5 different preserved rose arrangements, including those pictured below, with only 20 of each available at this time. The deadline for ordering is Nov 25, 2009. If you are interested in placing an order, Payments should be made by check only. The ordered flowers will be delivered to you after Dec 5,2009, on a first come, first served basis.

Please fill out "the contact page"

We will acknowledge receipt of the contact page.
1.Victorian Roses
 - 英国製ビクトリア王朝キャンドルスティク -

SIZE:
W20cm×H50cm× D20cm
PRICE:
$ price all include
delivery fee to yours .
$350-
Feature:
Noble and elegant Victorian style candle stick ,desirable
for intimate dinners , sumptuous home parties or any business events. If you order pair, Please indicate two candle sticks.
詳しいお問合せはコチラ

2."Rose of Secret" with Madame Joann
 - "薔薇の秘宝"マダム ジョアンの輝き -

SIZE:
W60cm×H70cm×D50cm
PRICE:
$ 1,600-
Feature:
Gorgeous and sumptuous arrangement will bring elegance to your home ,entrance, office buildings or any formal event.
詳しいお問合せはコチラ

3.Rose of Sapphire in Italian frame box
 - ローズ オブ サフィア in イタリアン フレーム BOX -

SIZE:
W31cm×H26cm× H 26cm
PRICE:
$1,200-
Feature:
This original design under this concept of " wishing to preserve the blue Sky and the Earth "is perfect for gift giving to loved ones.
詳しいお問合せはコチラ

4.English roses "Smiling Madame Yoko"
 -英国の薔薇 マダム葉子の微笑み-

SIZE:
W16cm×H21cm× D8cm
PRICE:
$ 350-
Feature:
Pretty and beautiful preserved rose hand bag shape ornament
詳しいお問合せはコチラ

5.Rose Mariain Rome - 薔薇色のマリア -

SIZE:
W30cm×H30cm×D30cm
PRICE:
$ 430-
Feature:
pretty vivied & soft pink roses in the bautiful Angel's flower vase
詳しいお問合せはコチラ